WEST MONROE, La. (KTVE/KARD) –The peak of Hurricane Season is in t-minus four days, let's discuss what the tropics are up to currently.
Overall activity: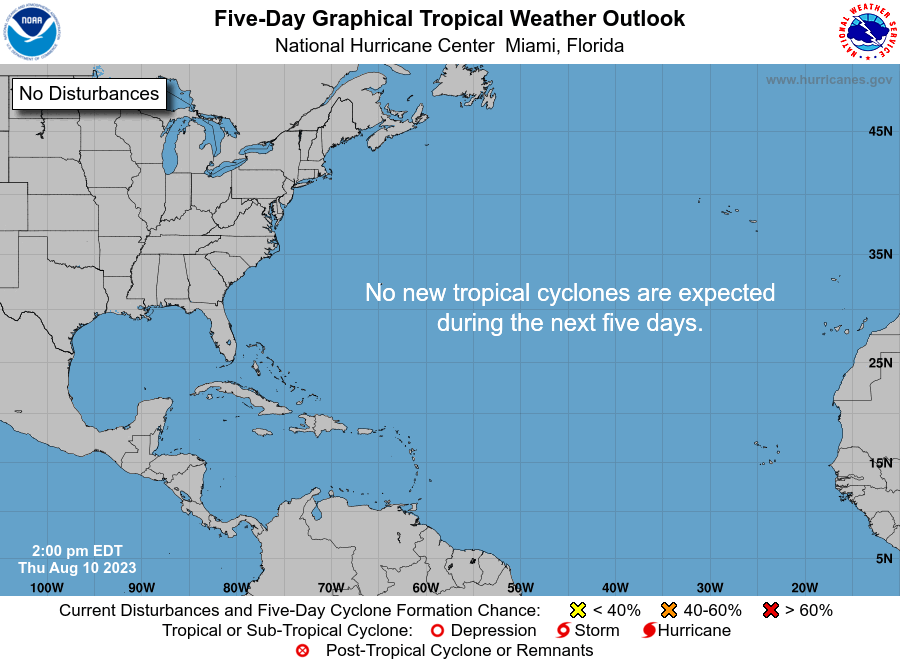 There are currently two Hurricanes, Danielle and Earl, and also two tropical waves. Disturbance 1 is the orange shaded area and Disturbance 2 is the yellow shaded area. We'll discuss each one in greater detail below.
Hurricane Danielle:
This storm is very, very far out into the Atlantic Basin and poses no threat to us.
Hurricane Earl:
This storm is also pretty fishy (staying out to sea), like Hurricane Danielle, it poses no threat to our area.
Disturbance 1: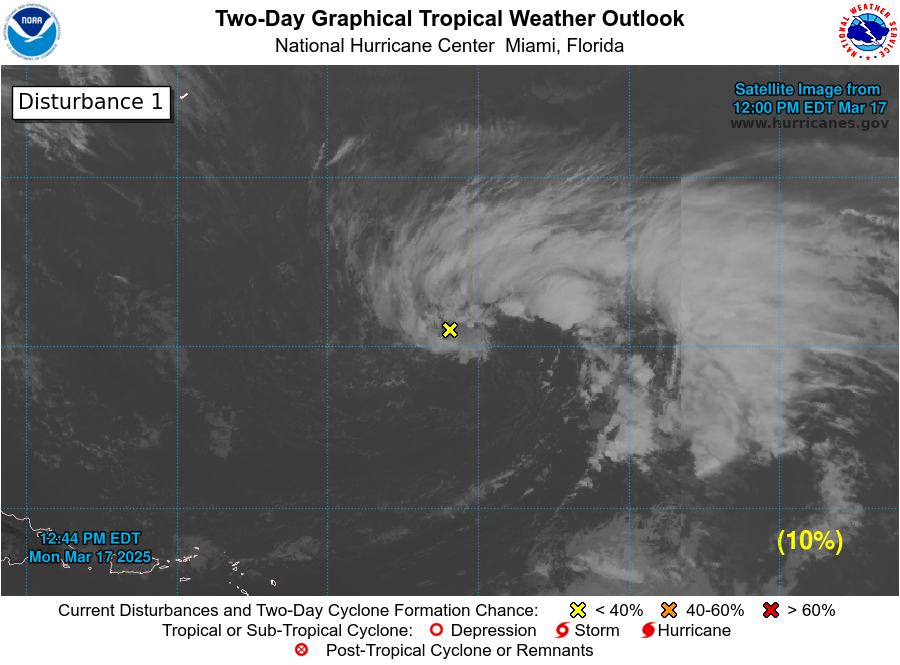 There is no need to worry, upper-level winds are forecasted to become less conducive for development later this week.
Disturbance 2: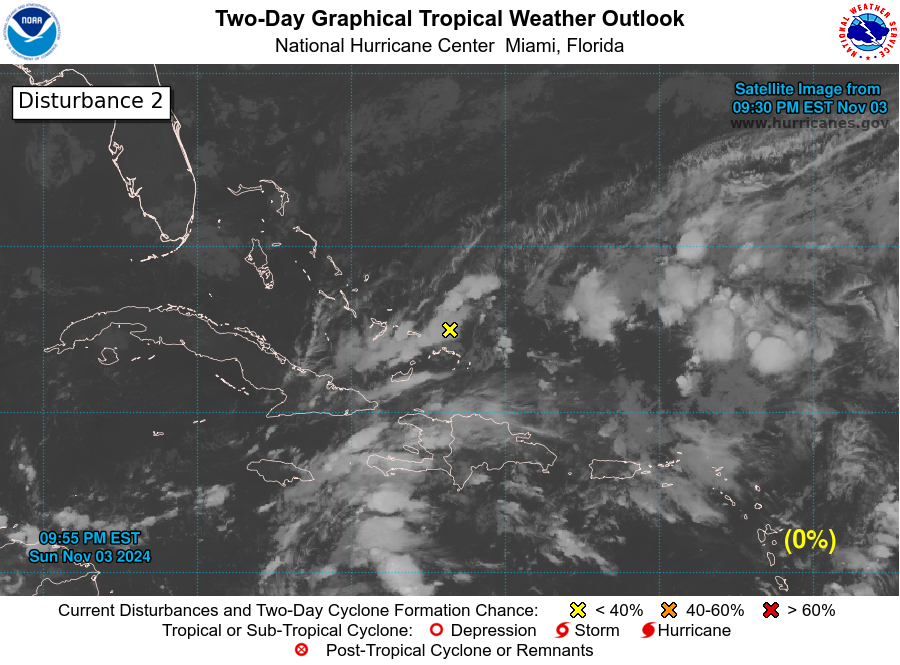 This last Tropical Wave should make its way off the coast of Africa in the next day or two. Currently, it has a 0% chance of developing in the next two days and a low 20% over the next 5 days. Environmental conditions are generally favorable for conducive for a very slow development as it heads West-Northwest over the Atlantic Basin.
As always, we'll keep you up to date if anything changes – Alex